WE INNOVATE TO CARE FOR YOU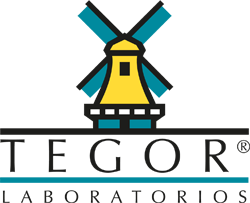 Since the blades of the mill, which symbolises Laboratorios Tegor, started to move in 1993, they have not stopped spinning around in their desire to improve people's health and beauty.
Laboratorios Tegor gathers the best essentce of natural therapy and combines it with the highest scientific rigour in order to obtain products of contrasted efficiency with the best raw materials, carefully selected and proceeding from different parts of the world.
The new production plant, with more that 5,650 square metres, located in Biscay features the latest technological advances that allow maintaining the highest quality standards in accordance with the Good Manufacturing Practice (GMP), a set of rules and procedures to follow in the pharmaceutical and food industry that guarantees the manufacture of products according to certain quality standards.
All this, together with a strong investment in R+D+i has favoured Laboratorios Tegor being a leading and innovative company and "In the Lead of Natural Therapies" present in more than 30 countries of Europe, Asia, Africa and America.
The mill, one of the brand images of Tegor group, perfectly symbolises its philosophy, so closely linked to Nature. Its blades began to move in 1993, driven by the encouragement of a series of professionals in Natural Therapy, with the desire of revitalising and dignifying it. What then was not but a beautiful  project, is an authentic reality today.
The facilities, located in a green valley of the province of Biscay, very near to the Cantabrian sea, are found in a strategic enclave in terms of communications by land, sea and air. Their more than 8,000 square metres host different production lines:
Laboratory of medicines based on medicinal plants
Laboratory of diet food and diet supplements
Laboratory of cosmetics
Laboratory of homeopathy
Professionalism and wide experience in the field of natural therapy of a part of the staff; the energy, desire of innovation and application of new technologies by the new generations together with an unbreakable faith in the results that natural ingredients of the highest quality offer to us explain that, nowadays, thousands of professionals trust the products manufactured by Tegor Group worldwide.